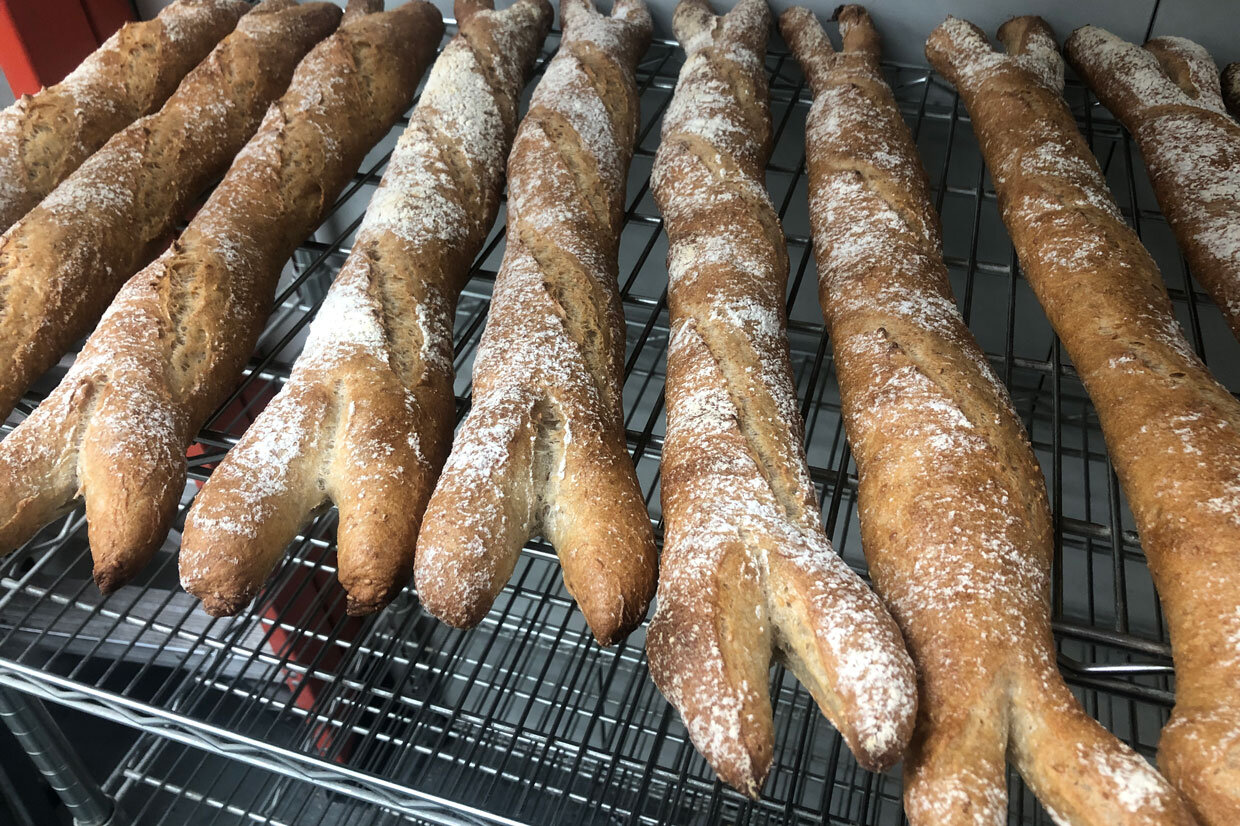 Originating from the Bordeaux region of France, these baguettes are fashioned to look like the clippings culled from grape vines after the harvest. The French word for these clippings is sarment, and the baguette is therefore a sarmentine baguette.
Made with an organic whole-grain spelt preferment, organic wheat flour, and organic sesame.
Sold at our Davis Bakehouse on select days. Please call ahead to ensure availability.